Slide 1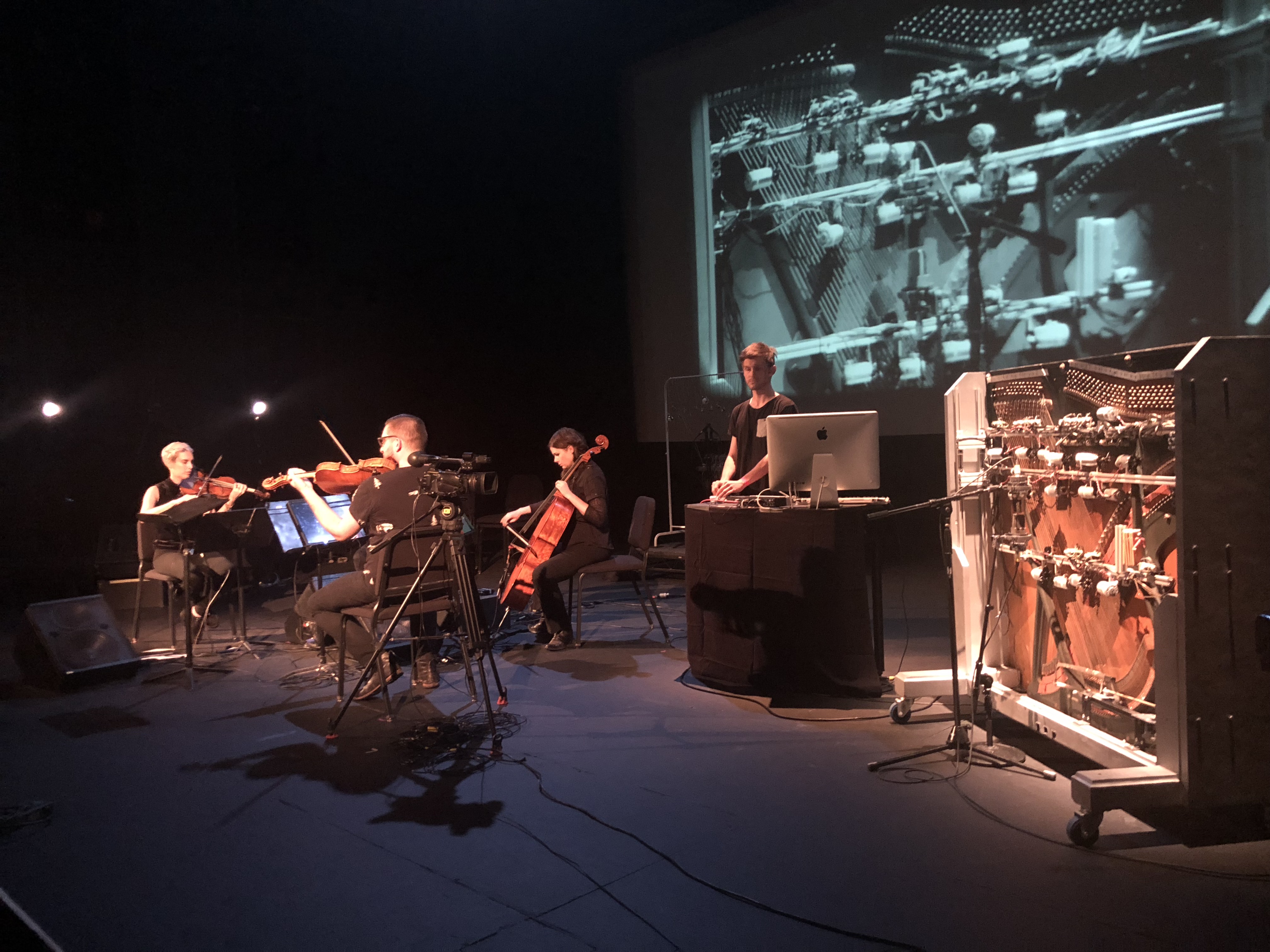 October 24, 2018
REDCAT @ Walt Disney Concert Hall Complex
Slide 1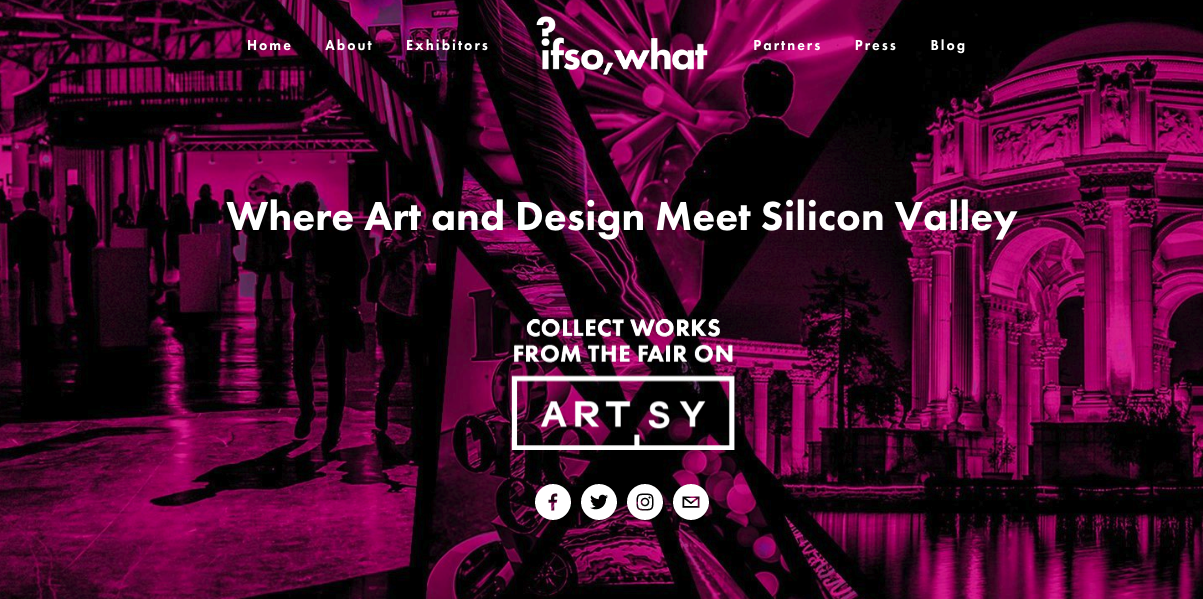 If So, What? Art and Design Event 2018
April 28th 2018
The Palace of Fine Arts, San Francisco, CA.
Keynote Speech
"Bringing Technology, Culture and Storytelling in Interactive Live Performances"
April 24th, 2018
The Battery, San Francisco, CA.
The Age of Mechatronics: How Robots are Performing on Stage and in Art Galleries
Join us to learn about how robotic musical instruments and sculptures are emerging as new mediums for creative expression. Imagine a concert hall full of sound objects creating a sonic landscapes surrounding the audience. Imagine walking into a museum where sculptures are moving in creating a new experience for the viewer. This talk will present some of the leading artists who are pushing the boundaries of art and technology in the creation of Mechatronic Art work.
Slide 1
MOOC Maker Conference Antigua, November 2017
Slide 1
October 2, 2016
Columbia University, New York, NY
9am Keynote Panel at Conference includes Anant Agarwal (founder of EdX), Andreina Parisi-Amon (Coursera), Mike Sharples (FutureLearn), Greg Bybee (NovoEd) & Ajay Kapur (Kadenze).
Slide 1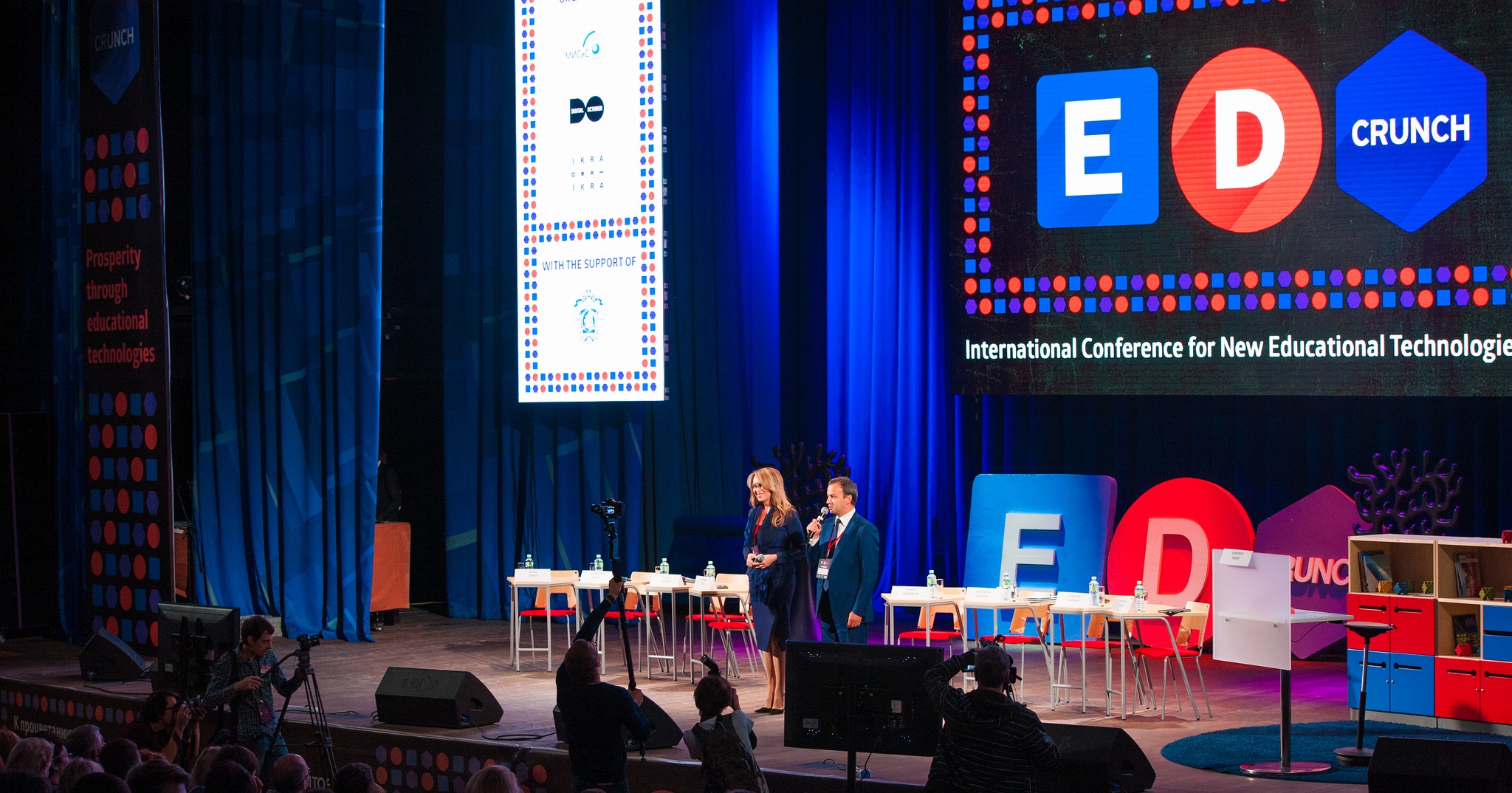 September 13, 2015
Russian education conference bringing together founders for Coursera, EdX and Kadenze.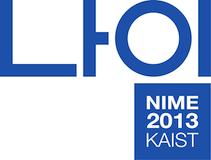 "An Asian Perspective to Design: How we use Technology to enable Musical Expression"
International Conference on New Interfaces for Musical Expression, Daejeon, South Korea, May 2013
Slide 1
May 17, 2013
Daejeon, South Korea
New Interfaces for Musical Expression in Korea host Bill Verplank and Ajay Kapur as Keynotes in 2013
Slide 1
November 13, 2012
UC Irvine, California
Featuring: Karmeron Chirstopher, Jon He, Jason Jahnke, Raphael Arar, Jeff Bryant, Nick Suda, Gabriel Rey-Goodlatte, Jim Murphy,Bridget Johnson & Ajay Kapur
Slide 1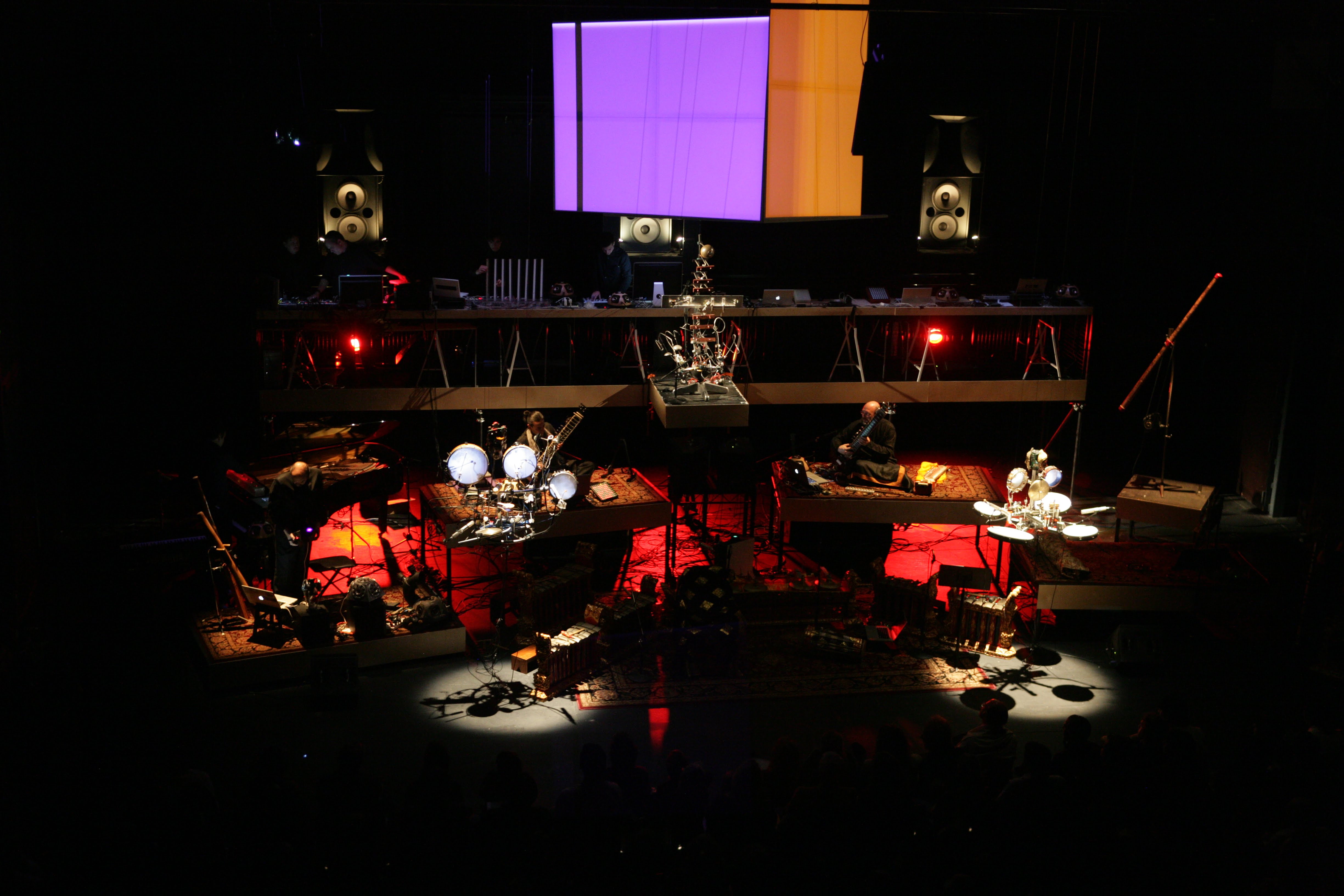 April 13, 2012
REDCAT - Walt Disney Concert Hall Complex; Los Angeles CA
Directed by: Ajay Kapur, Michael Darling, Raakhi Kapur & Jason Jahnke
March 13, 2012
Savannah, GA
Ajay Kapur, Owen Vallis, Jordan Hochenbaum, Mohammad Zareei, Colin Honigman, David Howe, Raakhi Kapur, Michael Darling
Slide 1
Directed by: Ajay Kapur and Michael Darling
January 27, 2010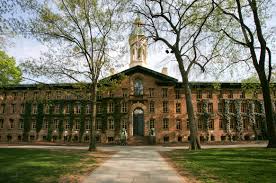 "21st Century Ethnomusicology", Music and the Asian Diaspora
Invited Keynote Speaker
Princeton, New Jersey, April 2006